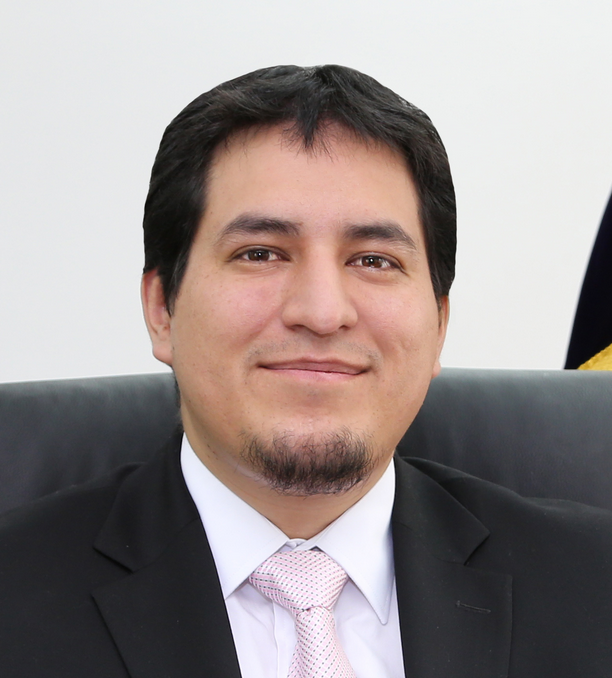 Andrés Arauz
Andrés Arauz is an Ecuadorian politician and economist. He served as Minister of Knowledge and Human Talent in the Rafael Correa administration from 2015 to 2017. He also briefly served as President of the Citizen Revolution Movement from five months between December 2020 to May 2021. Arauz was a candidate for President of Ecuador in the 2021 general election as a progressive candidate. He came in first place in the first round of voting, however narrowly lost in the run-off election to Conservative banker Guillermo Lasso.
Arauz started his career as a public servant in 2009 at the Central Bank of Ecuador. He was general director of banking at the Central Bank from 2011 to 2013, and was responsible for overseeing the development of the mobile-based
e-dinero
government digital currency initiative. In 2017, when Lenín Moreno became president, Arauz turned to an academic career, co-founding the Observatory of Dollarization dedicated to disseminating essays and investigations on the subject of dollarization of various national economies and its effects. He also began doctoral studies on financial economics at the National Autonomous University of Mexico. He is a member of the Executive Council of the Progressive International.
---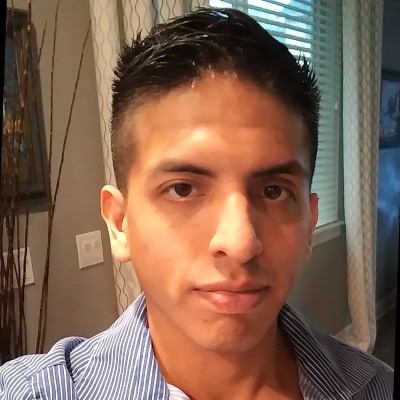 Nathan Brauer-Rieke
Hailing from Milton-Freewater, Oregon, Nathan Brauer spent his childhood summers catching crawdads and snakes and raising goats and chickens.
Nathan has a background working on campaigns and public policy including: serving as Treasurer at PDX Privacy, advocating for increased privacy of tech consumers, and exploring privacy issues surrounding emerging technologies, and the use of those technologies by government bodies and corporations; Serving as an Administrator at the Oregon Public Banking Alliance, helping to save public dollars, empower minority communities, and strengthening the economic resilience of rural communities; and supporting the work of MusicOregon to provide opportunities to working musicians, artists, and small business owners who are a part of the music industry ecosystem across Oregon.
As a small business owner Nathan knows the challenges of raising capital and the barriers folks face across the state of Oregon. Nathan believes an economically strong and resilient Oregon can best be achieved with solutions benefiting every stakeholder.
---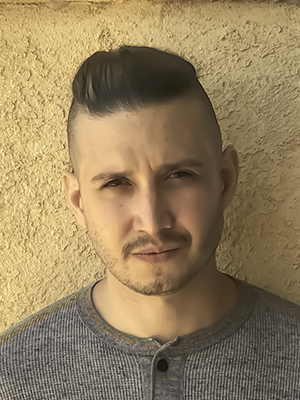 Raúl Carrillo
Raúl Carrillo is the Deputy Director of the LPE Project and an Associate Research Scholar at Yale Law School. His research critically analyzes financial regulation, technology, and innovation. Current research topics include digital currency design, bank-fintech partnerships, data brokerage, and the racialization of laws combatting illicit flows. Raúl is a Resident Fellow of the Yale Information Society Project and an Affiliate of the Center for Critical Race + Digital Studies.
Prior to joining the Project, Raúl was Policy Counsel at the Demand Progress Education Fund and a Fellow at the Americans for Financial Reform Education Fund, advising public interest groups, federal agencies, and Congressional offices with respect to developments in the financial technology sector. He previously worked as a Staff Attorney at New Economy Project and as Special Counsel to the Enforcement Director at the Consumer Financial Protection Bureau. He is the Chair of the Board of Directors of Public Money Action, an Advisory Council member of Our Money, an Executive Committee member of the National Jobs For All Network, a Board member of the Demand Progress Education Fund, and an Advisory Board member of the Progressive Talent Pipeline.
---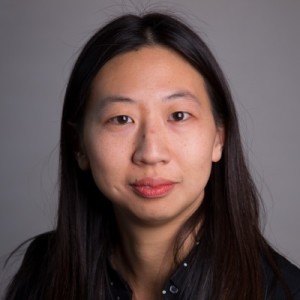 Sylvia Chi
Sylvia Chi is a Senior Policy Analyst with Just Solutions Collective, focusing on federal climate and energy justice policies and green financing. Her role is to further policy innovation, foster peer-learning, and help to build greater policy capacity for BIPOC-Frontline groups.
She previously served as Policy Director for Asian Pacific Environmental Network, and before that, was Independent Counsel with Verdant Law, advising on chemical regulatory and green marketing compliance. She has also worked with the International Refugee Assistance Project, Environmental Law Institute, U.S. EPA, and United States Senate.
She currently serves on the San Francisco Reinvestment Working Group, leads on policy advocacy and implementation for the California Public Banking Alliance, and was a principal co-author of AB 857 (2019), establishing a licensing framework for public banks in California. She earned her J.D. from the University of Maryland School of Law and A.B. from Dartmouth College.
---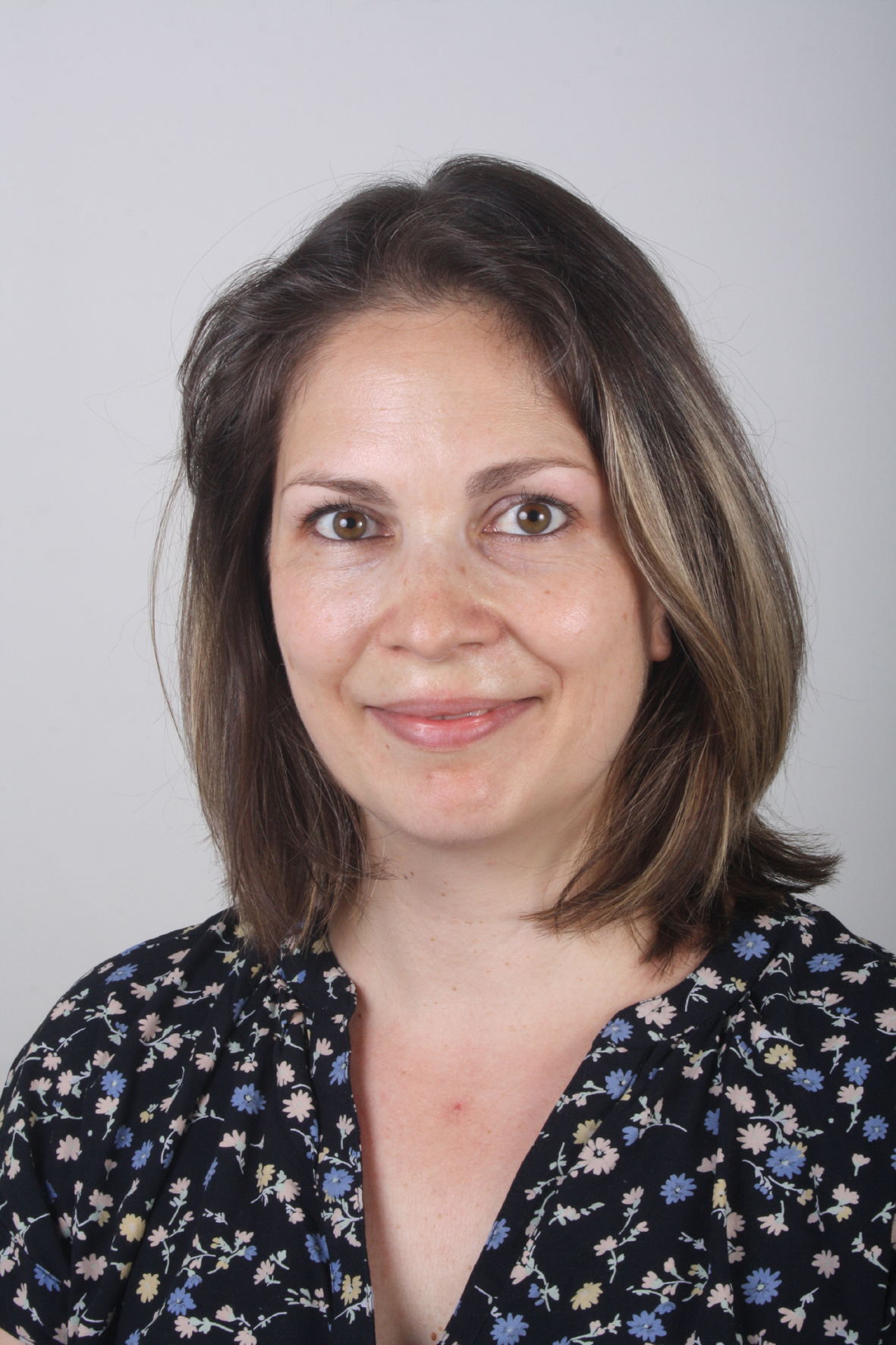 Sonja Davidovic
Sonja is an Adviser at the Bank for International Settlements Innovation Hub (BISIH) Singapore leading the Hub's central bank digital currency (CBDC) work. In this position, Sonja co-leads project Mariana and leads the post-Dunbar multi-lateral CBDC arrangement work. Sonja is seconded from the Monetary Authority of Singapore while on leave from the International Monetary Fund (IMF). At the IMF, Sonja worked as Economist and Digital Expert on Transformative Technologies. In that position, she provided capacity building, policy recommendations and technical advice to IMF member countries on digital currencies, including CBDCs.
In addition to numerous analytical and research papers on financial technology and digital currencies, she also contributed to the analytical work for the G20 agenda to enhance cross-border payments. Immediately prior to joining the BIS, Sonja worked as Market Infrastructure Expert on the digital euro investigation phase at the European Central Bank (ECB).
Sonja holds an MA from Bonn University and an MSc from Georgetown University.
---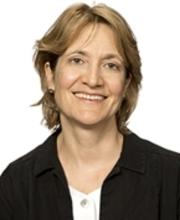 Christine Desan
Christine Desan is the Leo Gottlieb Professor of Law at Harvard Law School and the author of Making Money: Coin, Currency, and the Coming of Capitalism (Oxford University Press, 2014). Desan is on the Steering Committee of the Massachusetts Public Banking and co-authored legislation that would establish a state bank designed to reach borrowers in marginalized communities, cities and towns, enterprises aimed at climate change, and other underserved ends. She is also the founder and managing editor of JustMoney.org, a website that explores money as a critical site of governance, and co-founded Harvard's Program on the Study of Capitalism with Prof. Sven Beckert (History).
Desan was a fellow at the Radcliffe Institute for Advanced Study during the 2015-2016 academic year and at the Massachusetts Historical Society in the fall of 2016. She is on the Board of the Institute for Global Law and Policy, is a faculty member of the Program on American Studies at Harvard University, and has served on the editorial board for the Law and History Review and as an advisory editor of Eighteenth Century Studies. In Brookline, MA, Desan served for 10 years on a town committee that researched and drafted legislation promoting campaign finance reform, and that supervised that reform once it was enacted.
---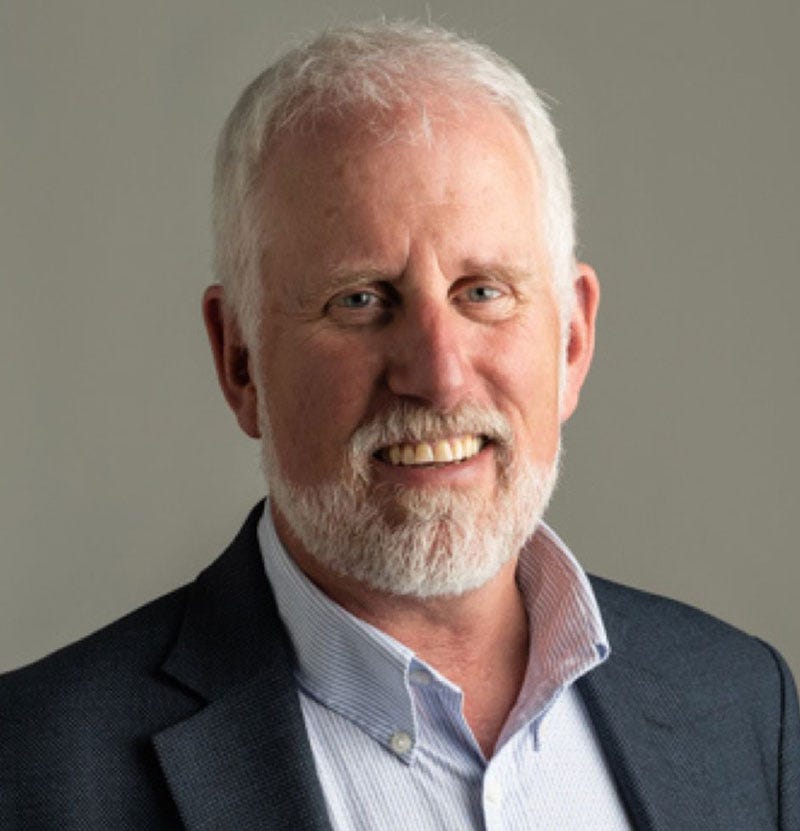 Rep. Mark Gamba
---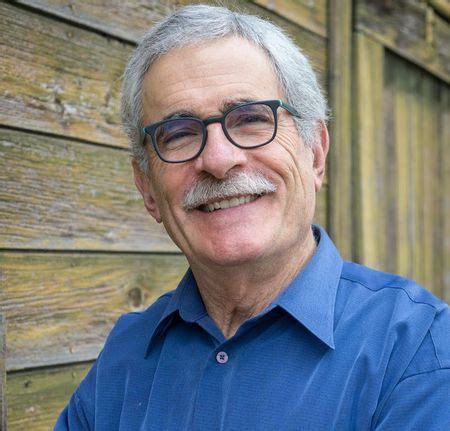 Sen. Jeff Golden
---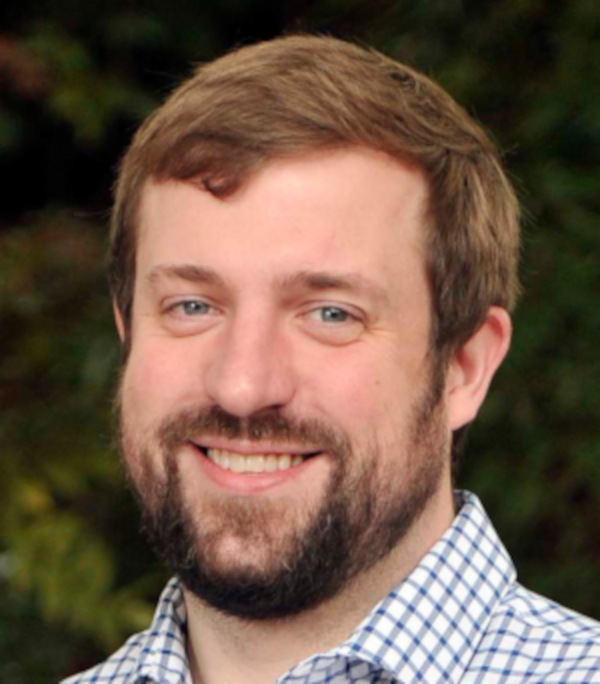 Rohan Grey
Rohan Grey is an assistant professor at Willamette University College of Law, where his research focuses on the legal design and regulation of money and finance, including digital fiat currency, as well as broader issues of law and political economy. He is the president of the Modern Money Network, a director of Public Money Action, and a network manager at the FreedomBox Foundation. He helped draft the Public Banking Act, introduced by Rep.'s Ocasio-Cortez (D-NY) and Tlaib (D-MI) in 2020, and presently advises the Oregon Public Banking Alliance, in addition to directing the Oregon Public Banking Legal Working Group.
Prior to entering academia, Grey practiced law in New York City as an attorney for children with Lawyers for Children and the Children's Law Center, where he focused on issues relating to custody & visitation, abuse & neglect, guardianship, and foster care. Before law school, he worked as a professional musician, and an elementary and secondary school music and social studies teacher at Harlem Children's Zone and St. Andrew's Cathedral School, Sydney.
---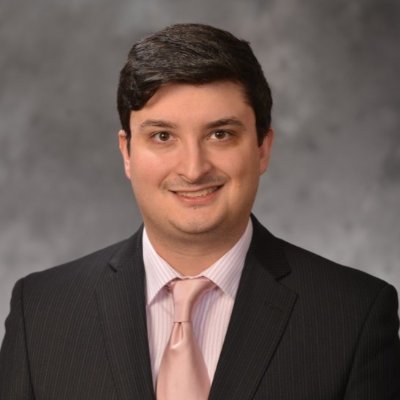 Joshua Hall
Joshua Hall is a J.D. candidate ('24) at Willamette University College of Law. He obtained a BA in history before reading for an MA and PhD at Cardiff University. His historical research focuses on social power in the Mediterranean world of antiquity, opting for modern theories of complex societies rather than accepting 19th century paradigms.
Since coming to Willamette to study for a JD, Joshua has approached legal questions with a similar perspective. His legal research priorities revolve around American social power and how the law both intersects and shapes it. Working with Prof. Rohan Grey and the OPBA, Dr. Hall has been investigating the legal and practical history of banking in Oregon. He hopes to continue this work as an aid to public banking in the state and more broadly.
---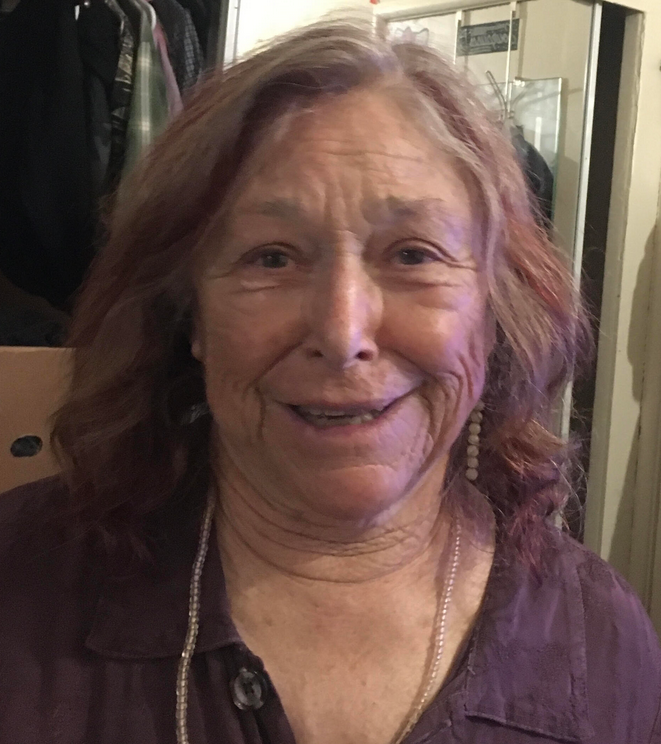 Susan Harman
Susan has a doctorate in education and spent most of her career teaching everything from kindergarten to graduate school. She started a bilingual, progressive charter school in East Oakland that had the highest free and reduced lunch rate in the city. She considers one measure of its succss that the black kids played soccer and the Hispanic kids played basketball, and likely will still be friends in high school, instead of racist enemies. She is also a trained family therapist and psychologist.
She met Ellen Brown at a conference 12 years ago and was an instant convert to public banking. She worked with the Public Banking Institute for a few years, participated in Occupy Oakland, helped start Strike Debt Bay Area, which branched off into the Friends of the Public Bank East Bay. That group nurtured both the San Francisco and the Los Angeles public banking advocates, and is likely to start the first public bank in the US in a hundred years.
---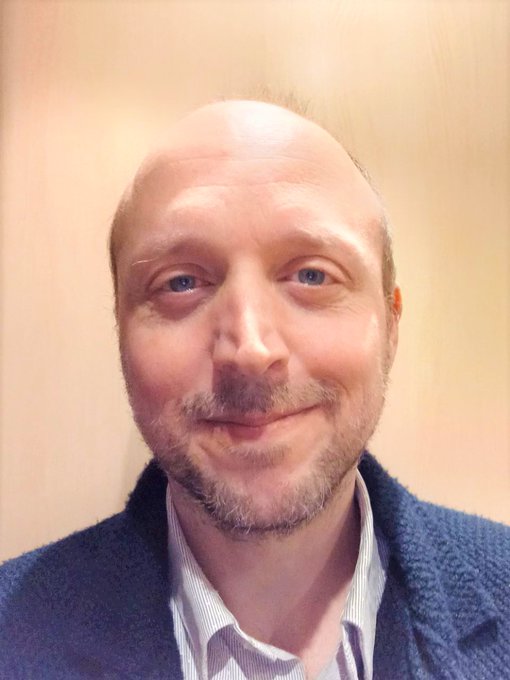 John Haskell
John D. Haskell (JD, LLM, PhD) is a senior lecturer at the University of Manchester Law School and junior faculty at the Harvard Law School Institute for Global Law and Policy. He is a Fulbright Fellow and has held tenure track positions in the UK and US, along with a number of research and teaching appointments at Harvard Law School, the International University College of Turin, Lille Catholic University School of Law, University of Cambridge Lauterpacht Centre for International Law, and the University of Liverpool Management School.
He holds various officer and board appointments with the American Society of International Law Interest Group in Legal Theory, the Association for the Promotion of Political Economy and the Law, and the European Association for Evolutionary Political Economy.
Before recently entering a three year industry funded sabbatical (2022-2025), he served as the co-director of the Manchester International Law Centre and the Manchester Law and Technology Initiative. His current work focuses on how cultures of expertise collaborate to reimagine social coordination, especially at the intersection of law, money and technology.
---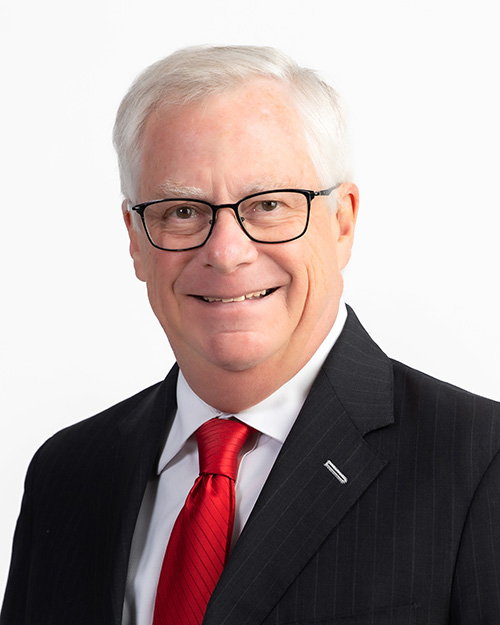 James Hicken
James "Jim" D. Hicken, is the President and Chief Executive Officer at Legacy Bank, California, a minority-designated financial institution founded by the Soboba Tribe. He has decades of experiencing in the banking sector and in bank start-ups, including serving as the Founding Director, President and Chief Executive Officer at the Bank of Santa Clarita from 2004 to 2012. In 2022, Jim was appointed by Governor Newsom to the CalAccount Blue Ribbon Commission.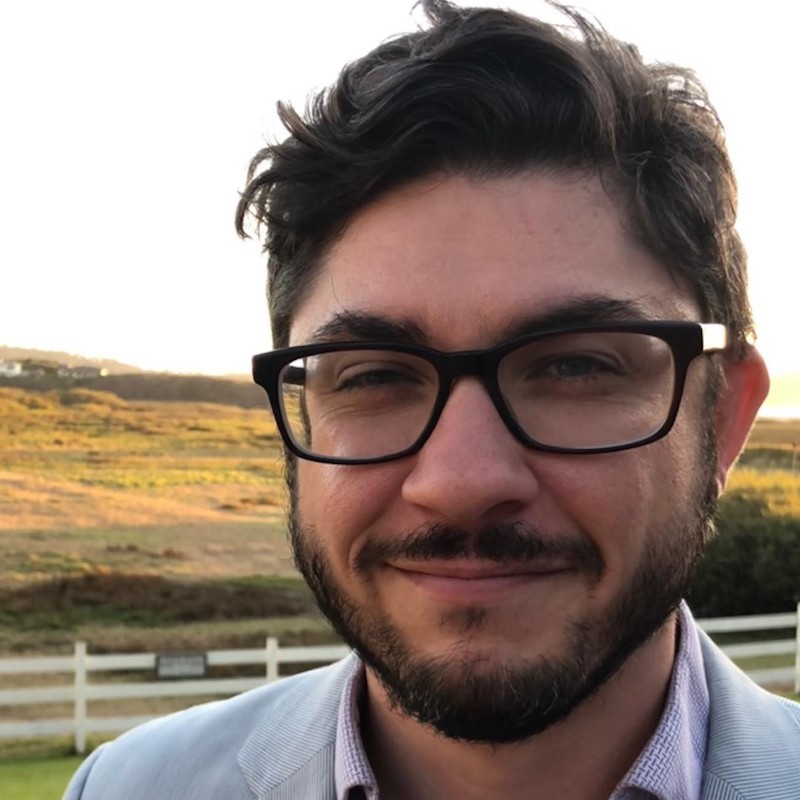 David Jette
David Jette is a startup founder and social finance advocate from Los Angeles. He helped to co-found Public Bank LA and the California Public Banking Alliance and is a volunteer organizer for economic justice and innovation efforts at home and around the U.S.
David is also co-founder of Homium, a fintech company focused on home equity securitization, and serves as COO/EIR for Innovent Capital Group where he oversees and invests chiefly in companies building at the intersection of finance and technology.
---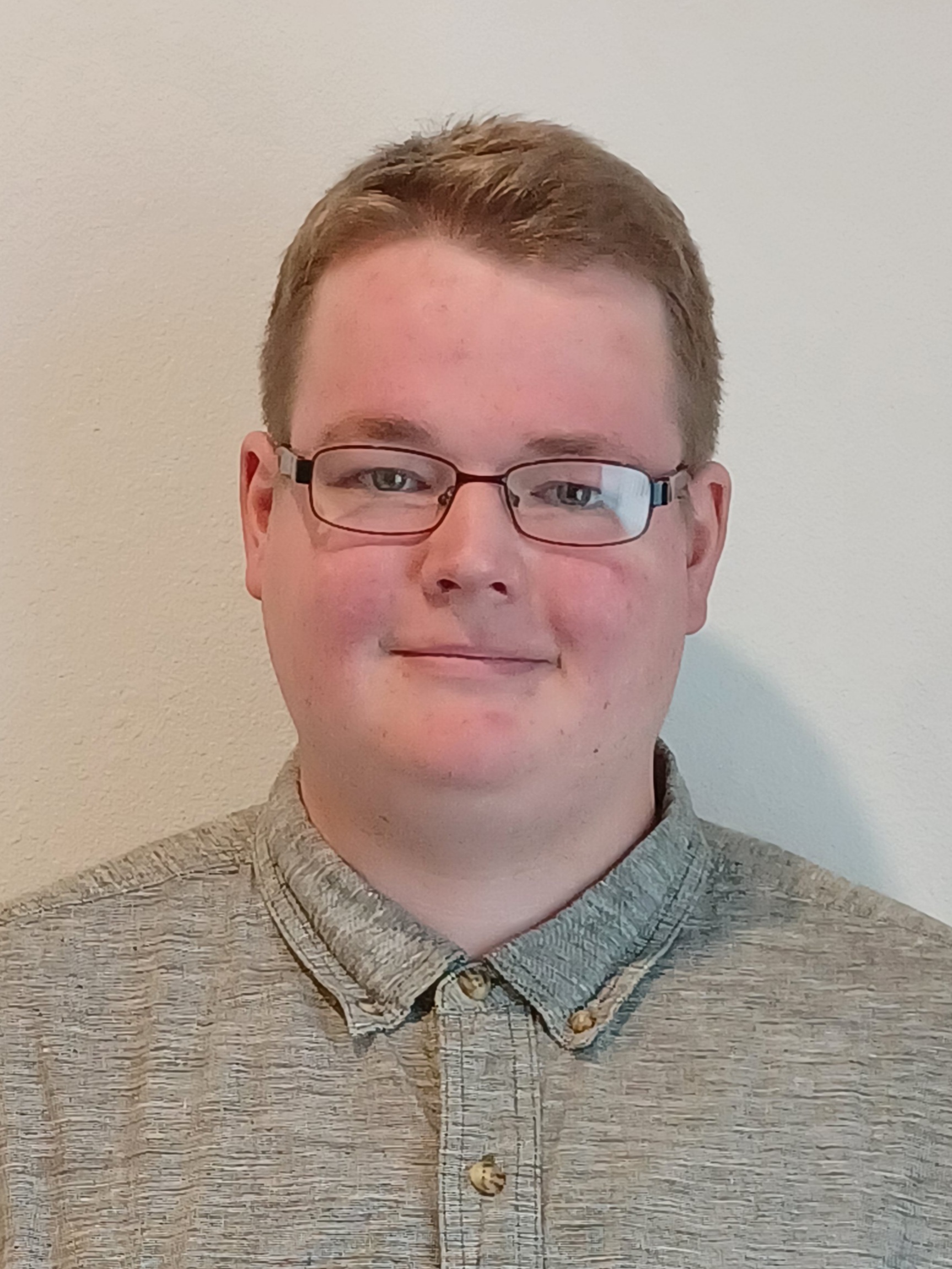 Ken Johnson
Ken Johnson is a second-year law student at the Willamette University College of Law. He is a founding member of Law and Political Economy at Willamette and the Public Banking Working Group. He is interested in how progressive monetary and fiscal policy can improve Oregon.
---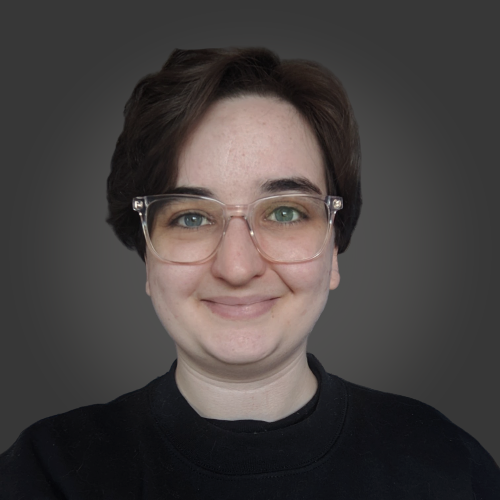 Hannah Judson
Hannah Judson is a PhD student and graduate instructor at SUNY Stony Brook Sociology. Their academic research interests surround race, social stratification, and economic sociology, specifically the process of intergenerational wealth transfer through student loan debt and homeownership.
Hannah has been the executive director at the Modern Money Network since the spring of 2021, and in that time has overseen the restructuring and expansion of the network. They continue to work on creating resources to expand MMT literacy and explore the implications of the MMT framework in the context of social science.
---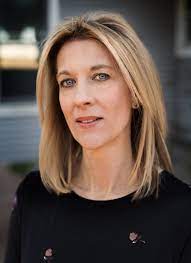 Stephanie Kelton
Stephanie is Professor of Economics and Public Policy at Stony Brook University and author of the New York Times bestseller The Deficit Myth: Modern Monetary Theory and the Birth of the People's Economy.
Professor Kelton has worked in both academia and politics. She served as chief economist on the U.S. Senate Budget Committee (Democratic staff) in 2015 and as a senior economic adviser to Bernie Sanders' 2016 and 2020 presidential campaigns. She has held Visiting Professorships at The New School for Social Research, the University of Ljubljana, the University of Adelaide, and Torrens University.
She was named by POLITICO (2016) as one of the 50 people most influencing the policy debate in America, as one of the 50 people who defined 2019 by Bloomberg Businessweek, as one of Barron's top 100 Women in Finance (2020 & 2021), and by Prospect Magazine (2020) as one of the World's Top 50 Thinkers. Professor Kelton advises policymakers and consults with investment banks, and portfolio managers across the globe. She is a regular commentator on national radio and broadcast television and co-host of MarketWatch's weekly podcast the Best New Ideas In Money.
In addition to her many academic publications, she has been a contributor at Bloomberg Opinion and has written for the New York Times, The Los Angeles Times, U.S. News & World Reports, CNN, and others. She publishes a weekly Substack newsletter called The Lens.
---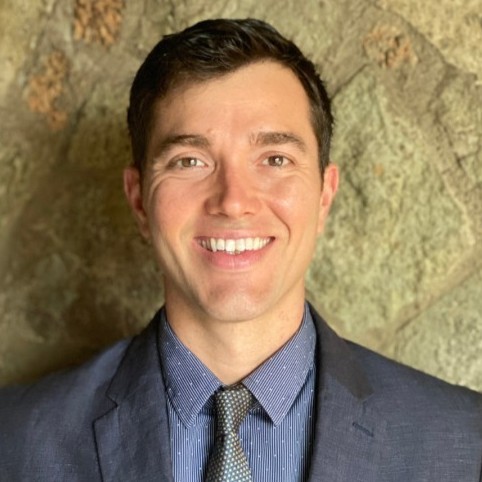 Noah Kemohah
Noah Kemohah is a third-year law student concentrating on Federal Indian Law at the University of Tulsa. He is a member of the Osage Nation, and his family is from the Osage reservation in Oklahoma. His advocacy for a tribal bank has helped spur the Osage Nation into starting a Community Development Financial Institution, where he plans to intern during his transition from law school to private practice. He is developing a type of banking transaction that may allow tribal banks to create large-scale, infrastructure lending in tribal communities.
He is involved in a Public Defender Clinic that supports eligible parolees and seeks to commute prison sentences. Prior to law school he did social work for the state of Oklahoma. He holds a fine arts degree from the Kansas City Art Institute, and his fine art practice focuses on tribal themes and social justice. He helps to steward his family's allotted lands in the Osage Reservation and is working to support growth within his tribal community.
---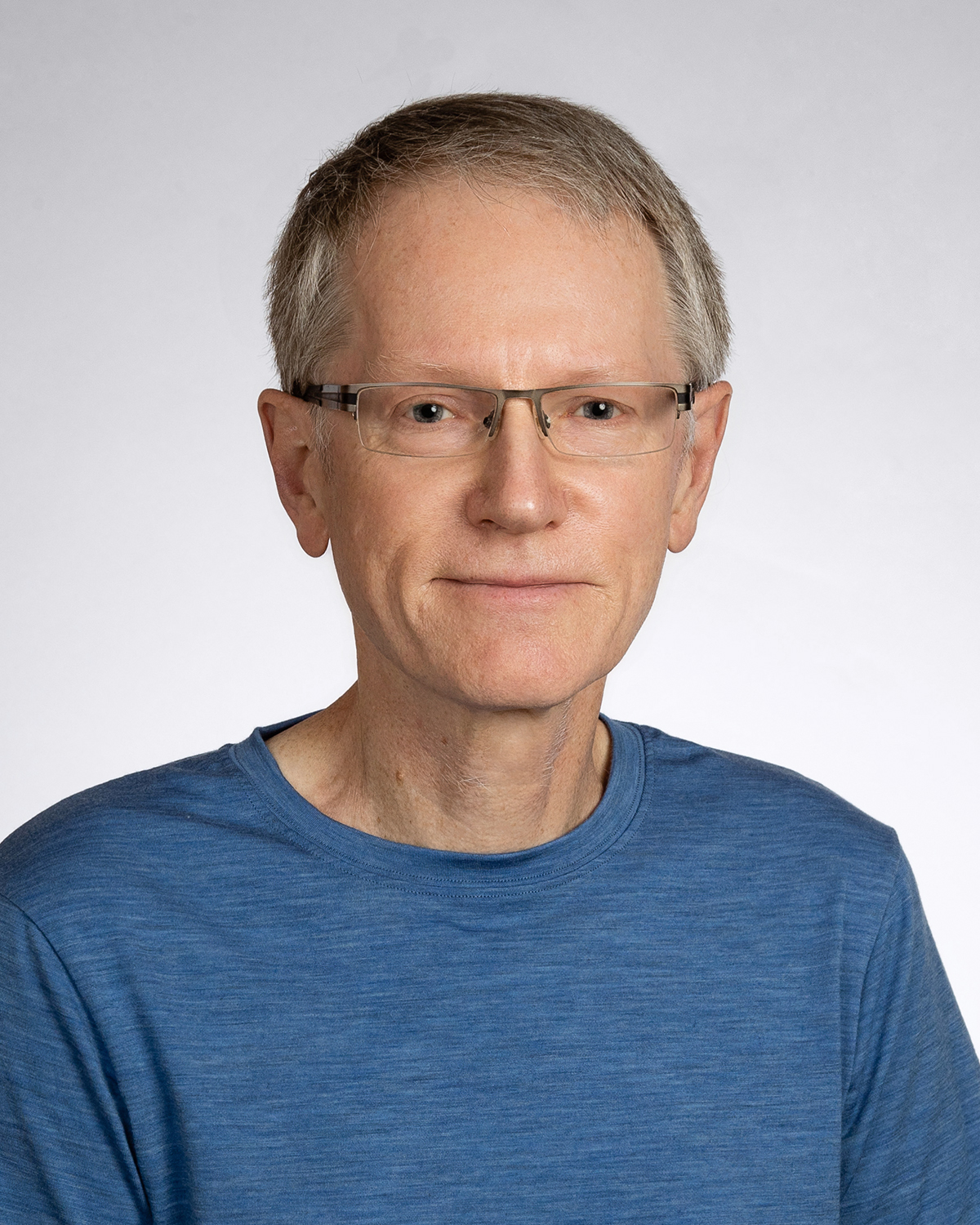 John Kiff
John Kiff is Research Director at SODA (Sovereign Official Digital Association), Head of CBDC/Digital Capital Markets Advisory at Satoshi Capital Advisers, and Advisor to WhisperCash. He was a Senior Financial Sector Expert at the International Monetary Fund (IMF) from 2005 to 2021. Prior to that, he was at the Bank of Canada for 25 years, where he spent most of his time managing the funding and investment of the government's foreign exchange reserves, including running its interest rate and currency swap book. At the IMF he was part of the team that produces the semi-annual Global Financial Stability Report. More recently he has been focusing on fintech issues, digital currencies, OTC derivative market infrastructure, and longevity risk transfer markets. He is active on Twitter (@Kiffmeister) and blogs at the Kiffmeister Chronicles.
---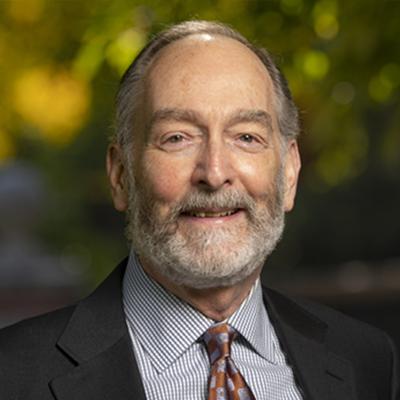 Hon. Jack Landau
The Honorable Jack L. Landau served as an Associate Justice on the Oregon Supreme Court from 2011 through 2017. Before his election to the Supreme Court, Justice Landau served as a judge on the Oregon Court of Appeals for 18 years, including 12 years as a presiding judge on one of the court's three-judge panels. He served in the Oregon Department of Justice, first as Attorney-in-Charge of the department's Special Litigation Unit and later as the Deputy Attorney General. During his time at the Department of Justice, he represented the state a wide variety of cases at trial and on appeal, including the successful defense of the constitutionality of Oregon's famous public beach legislation in Stevens v. Cannon Beach and the constitutionality of the state's video poker laws in Ecumenical Ministries v. Oregon Lottery Commission. He also argued the habeas corpus appeal of Keeney v. Tamayo-Reyes before the United States Supreme Court. Landau practiced law as an associate and partner in the Portland firm of Lindsay, Hart, Neil & Weigler, where he specialized in complex civil litigation in both state and federal court.
Justice Landau has taught as an adjunct professor at Willamette University College of Law since 1993. He has also taught at the University of Oregon School of Law and Northwestern School of Law of Lewis and Clark College. In addition, he is a frequent speaker at continuing education programs sponsored by the American Bar Association, the Oregon State Bar, local bar associations, the Oregon Law Institute, and the National Judicial College. In 2017, he was invited to deliver the 25th annual Robert F. Williams lecture on state constitutional law at Rutgers University Law School.
Justice Landau has served on the Oregon Council on Court Procedures, the Oregon Bench and Bar Professionalism Commission, and Oregon Law Commission work groups on Oregon state capitol workplace sexual harassment policy, conflicts of law legislation, and standing to sue statutes. He also volunteers for the Classroom Law Project and regularly speaks to high school civics classes around the state.
---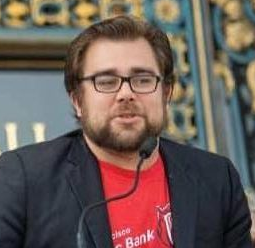 Julian LaRosa
Julian LaRosa is a Northern California regional organizer and communications coordinator with the California Public Banking Alliance, founder of National Public Banking Alliance, and founder and director of Equity Economics Lab.
---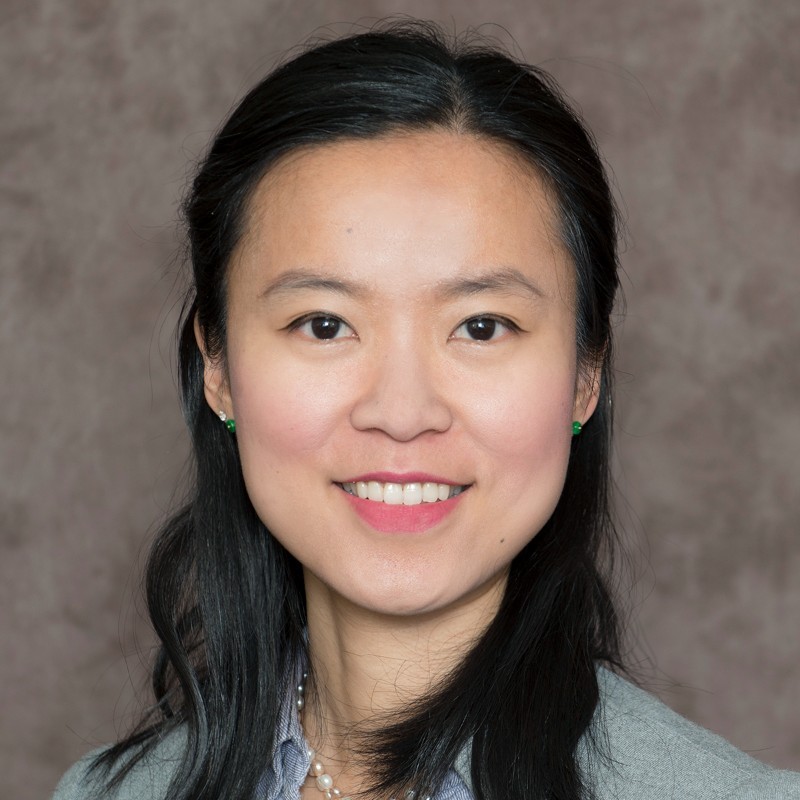 Josefina Li
Josefina Li is an Interdisciplinary Ph.D candidate at the University of Missouri-Kansas City. She is finishing her dissertation on how to use teaching of alternative philosophies and community currency powered job guarantee scheme to help our society transition onto a path of sustainability and justice. She has been adjunct teaching economics and statistics at Bemidji State University and coordinates their international partnership and visiting scholars Academy.
---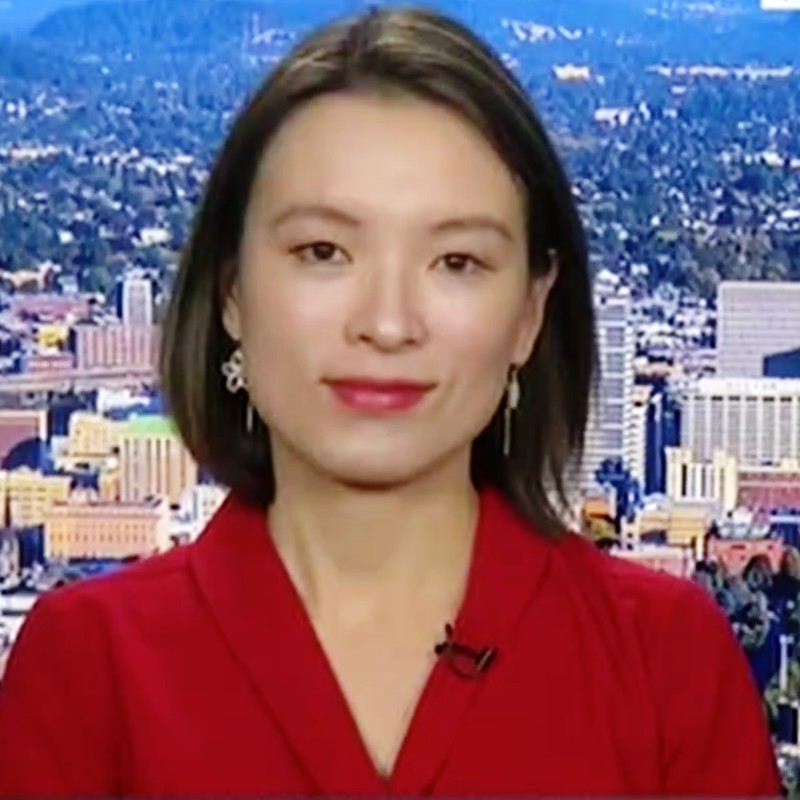 Yan Liang
Yan Liang is Peter C and Bonni S Kremer Chair Professor of Economics at Willamette University. She is also a Research Associate at the Levy Economics Institute and a Research Scholar at the Global Institute for Sustainable Prosperity. Yan specializes in Modern Monetary Theory, Economic Development, International Economics and the Political Economy of China.
Yan publishes in Journal of Economic Issues, International Review of Political Economy, Forum for Social Economics, China and World Economy, The Chinese Economy and others. She also contributes to a number of heterodox books. Yan is a regular media commentator, providing expert commentaries to the China Global TV Network, Bloomberg, Yahoo!Finance, the Diplomat Magazine, the East Asia Form, among others. Yan currently serves as President of Association for Institutional Thought and a guest editor for the Chinese Economy.
---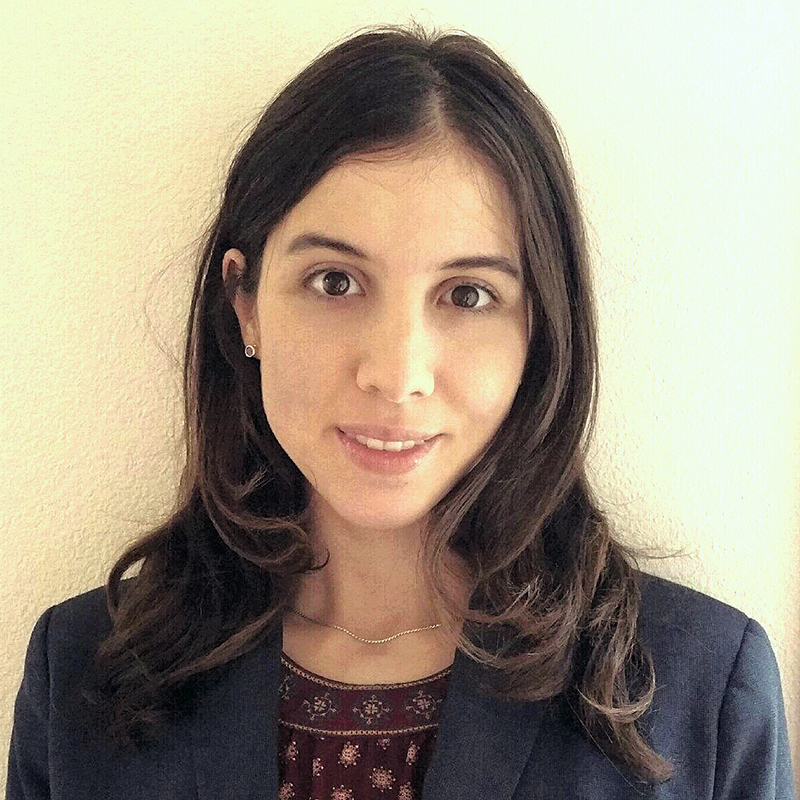 Sharia Mayfield
Sharia Mayfield is an adjunct professor teaching privacy law. Mayfield, born and raised in Oregon, has a BA in creative writing from Stanford and a JD from Georgetown. She worked for two years as an intelligence and national security advisor to US Senator Ron Wyden before joining the Oregon Department of Justice as a lawyer in both the Trial And Appellate divisions for nearly two years. She joined the Law Office of Jon Weiner in the summer of 2018, where she currently handles a variety of criminal and civil cases with a focus in employment law.
Mayfield's passion for privacy law stems from personal experience with federal government surveillance leading up to her father's 2004 wrongful arrest in connection to the Madrid Train bombings. Mayfield, an outspoken advocate for privacy rights, has been interviewed by Stanford's KZSU radio, published in UC Berkeley's Journal of Comparative Literature, and appeared on Fox Business and CSPAN. In her spare time, Mayfield enjoys being outdoors and playing Rocket League.
---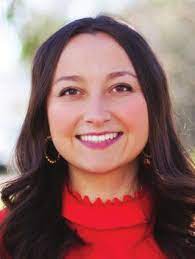 Cate McAnulty
Cate is a 2022 graduate of Harvard Law School with a background in state policy work. Prior to attending law school, she worked as the Chief of Staff to a Massachusetts State Representative and advocated for a range of labor policy, economic justice, and health care issues.
She has additional prior experience working with both political campaigns and advocacy organizations. She discovered public banking in law school during her studies of monetary law and policy with Professor Christine Desan and spent a semester working with Massachusetts Public Banking to advocate for a public bank in the Commonwealth.
She joined the Oregon Public Banking Alliance shortly after relocating back to her home state, and currently lives in Eugene. In addition to economic justice, she is also passionate about the arts, holds a BA in Studio Art from Boston College, and is a practicing painter, sewist, and crafter in her spare time.
---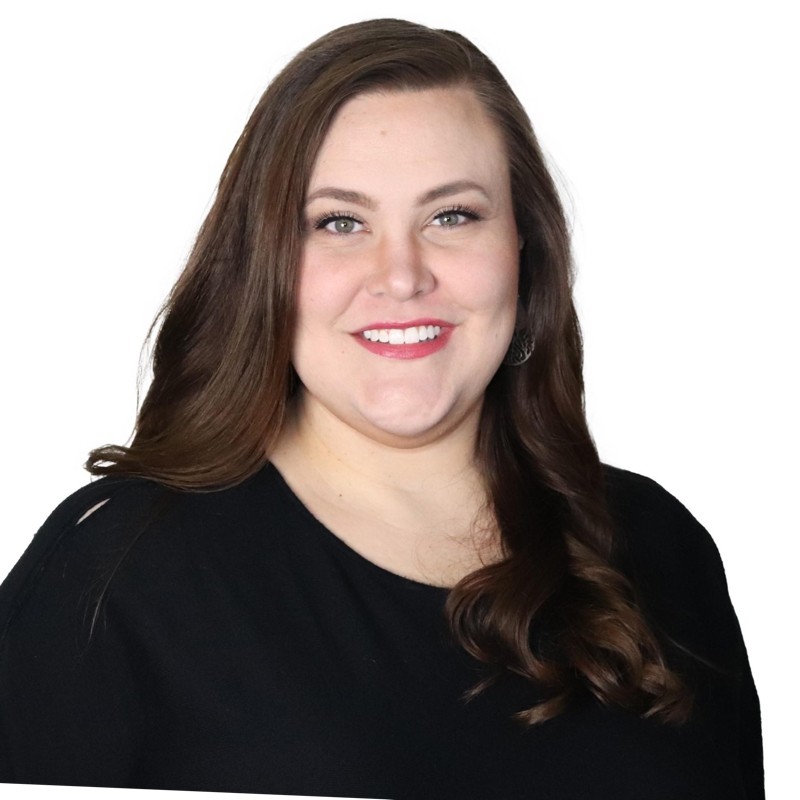 Kelie McWilliams
Kelie McWilliams leads the non-partisan Rural Engagement Project, a voter engagement and advocacy organization focused on rural Oregonians and their quality of life. She comes to politics with a mind for meeting people where they are and building community among those who often think they don't have much to agree on.
In non-political work, Kelie and her partner own several small businesses and are raising 3 beautiful and busy kids.
---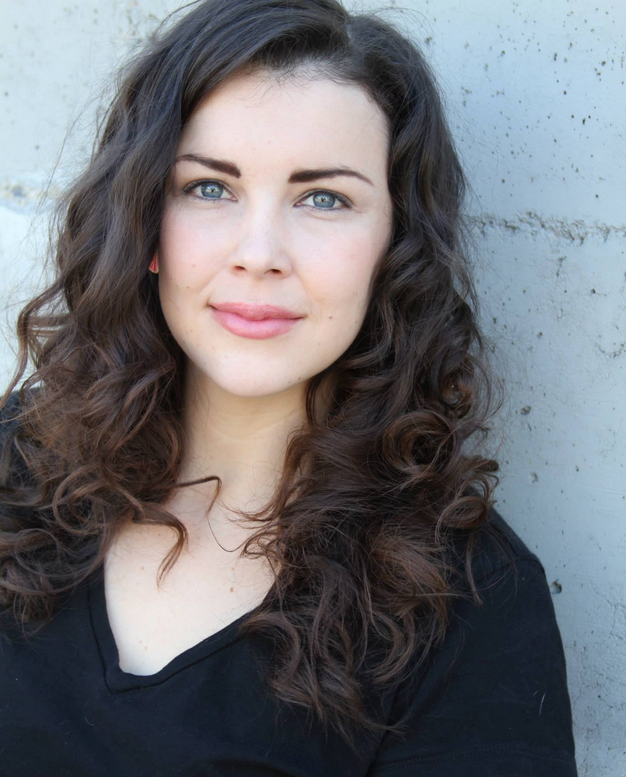 Madeline Merritt
Madeline Merritt is a community organizer and campaign strategist. Moved to action by Black Lives Matter and Standing Rock in 2016, she became deeply involved in movement organizing on local, statewide and national campaigns. She was a core organizer for Divestment and Public Banking in California before moving to Oregon during the pandemic. She is on the Board of Directors for the Public Banking Institute (which acts as a brain trust for public banking movements across the country) with a focus on outreach and coalition-building. As Co-Chair of the Oregon Public Banking Alliance she is the legislative lead for HB 2763- the Public Banking Task Force Bill, which will allow for a public process to develop a recommended State Bank structure suited for Oregon's unique interests and needs.
She was a Field Organizer for Bernie Sanders in Los Angeles and NYC in 2020, Fundraising Director for Nina Turner for US in 2022, and is a senior organizer/strategist for Field and Volunteer Programs for local and federal candidates. She was Regional Director for the Get Out the Vaccine Campaign in California which partnered with the Governor's Office and UCLA to organize local Community Based Organizations to provide access and education to Covid related resources- reaching over 1.5 million people with a peer to peer conversation campaign. She catalyzes determined citizens to create movements via electoral politics, direct action, lobbying, and the legislative process.
---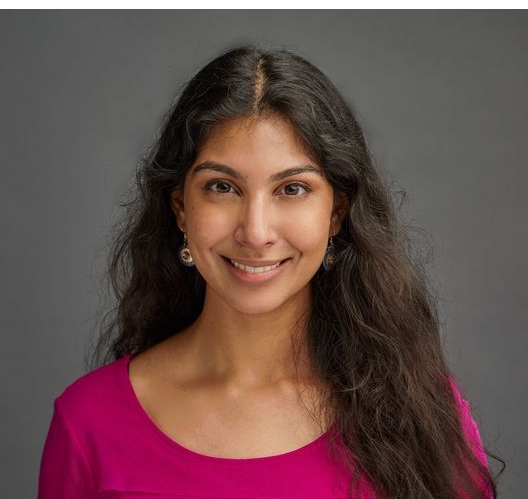 Geeta Minocha
Geeta Minocha is the Executive Director of the Ohio Public Banking Coalition and a student at Columbia Law School. She previously served as Director of Social Equity for the Johns Hopkins Tobacco Treatment Clinic. A passionate activist, she has been involved in numerous campaigns to reduce health disparities, increase veterans' support, and more. In 2020, her campaign, #StopBillyWoods, led to Central Florida sheriff Billy Woods rescinding his mask ban for deputies and visitors to the sheriff's office. That same year, she offered testimony to the National Commission on COVID-19 and Criminal Justice about #StopBillyWoods and the pandemic's impact in local law enforcement and prisons.
Geeta has authored numerous publications spanning finance, health care, and politics. Her research interests include public finance and banking regulation. Geeta holds a B.S. from the University of Pennsylvania and is an avid reader, fashion enthusiast, and recreational pilot in her spare time.
---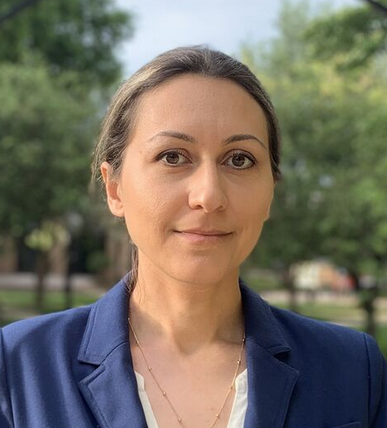 Yeva Nersisyan
Yeva Nersisyan is an associate professor of economics at Franklin and Marshall College in Lancaster, PA. She received her B.A. in economics from Yerevan State University in Armenia, and her M.A. and Ph.D. in economics and mathematics from the University of Missouri-Kansas City. She is a macroeconomist working in the Modern Money Theory, Post-Keynesian, and Institutionalist traditions.
Her research interests include banking and financial instability, and fiscal and monetary theory and policy. She has published a number of papers on the topics of shadow banking, fiscal policy, government deficits and debt, and the Green New Deal. Nersisyan is currently coediting the Elgar Companion to Modern Money Theory with L. Randall Wray.
---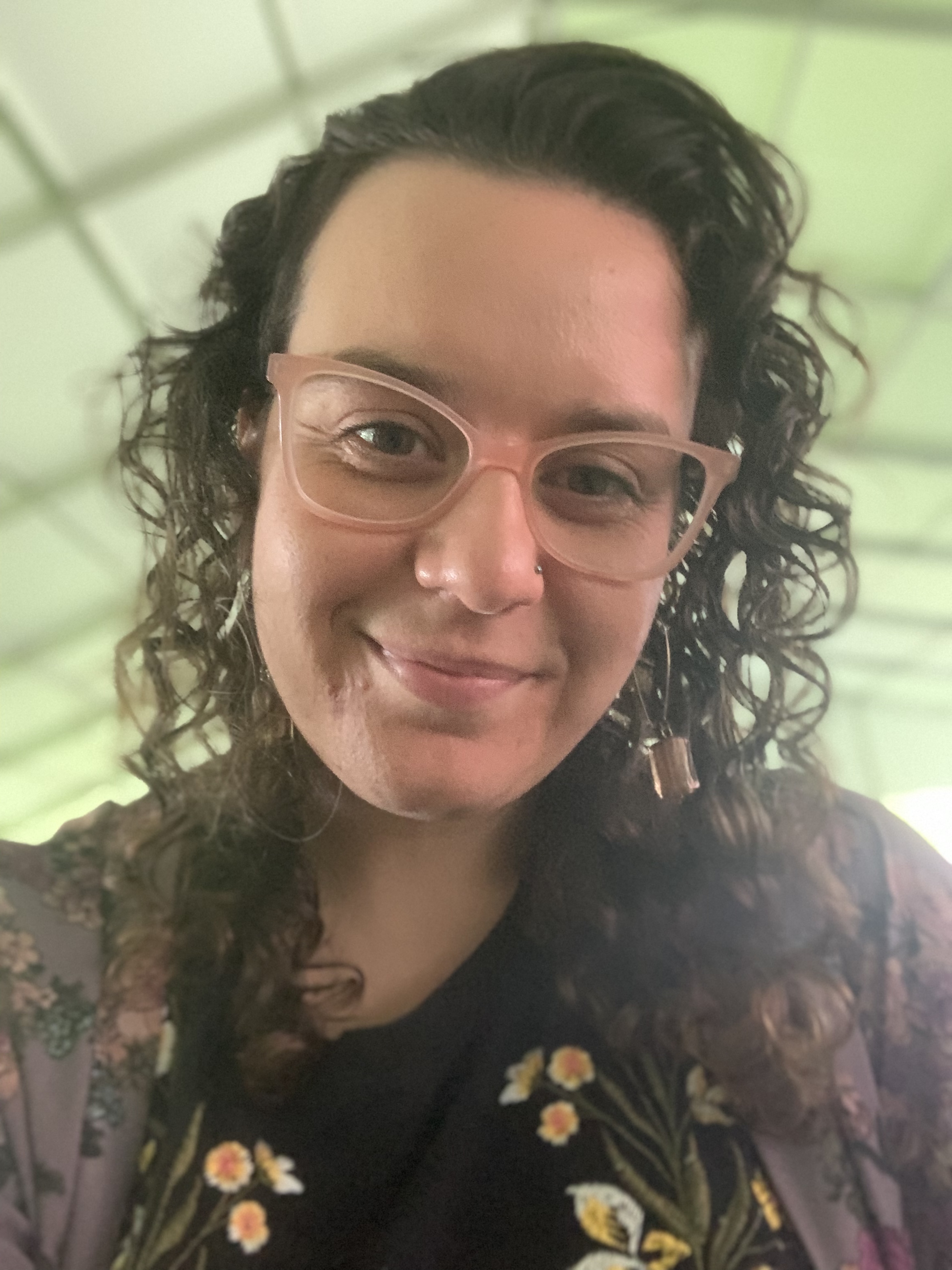 Julia Ricciardi
Julia Ricciardi (she/her) is a teacher, artist, activist and is always interested in learning something new. She is committed to building a flourishing, liberated world for all. Julia is also queer, polyamorous, disabled, and is always happy to eat a piece of chocolate cake.
She currently attends Willamette University College of Law. She helped found the Willamette chapter of Law and Political Economy, the Public Banking Working Group, and was instrumental in preventing the re-formation of a Federalist Society student organization on campus. Julia was a 2022 fellow for the Willamette University Public Interest Law Project. She has interned for several judges and served as a research assistant for Professor Rohan Grey. She presented Radical Learning: Building Solidarity and Equity Through Student-Professor Partnerships with Prof. Grey at the 2022 ClassCrits conference.
Prior to law school, Julia worked for more than a decade in education, community-building, and program management. She seeks to uproot her internalized white pseudo-supremacy and other forms of unearned privileges; values relationship-building and restorative practices; and expresses immense gratitude for the Indigenous, Black, and Brown individuals who have taught her the most valuable lessons in life and love.
---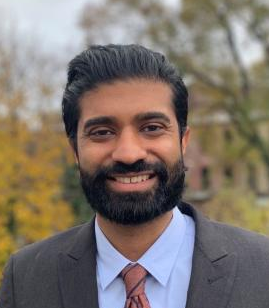 Shawn Sebastian
Shawn Sebastian is a Senior Fellow at the Consumer Financial Protection Bureau leading the recently launched Rural Initiative, a renewed effort to focus on the needs of rural communities. Shawn has worked on policy and advocacy on economic issues, including rural development, since 2005. Shawn is from Iowa, and is a graduate of University of Iowa and New York University School of Law.
---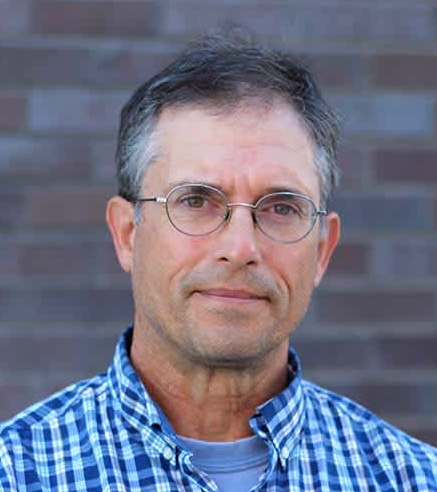 Tom Sgouros
Tom Sgouros is a public policy consultant, working with governments and other organizations across the country on issues of public finance, tax policy, and budgeting. He was Senior Policy Advisor to the Rhode Island General Treasurer, 2015-2016, where he helped to establish the state's new infrastructure bank, created ways to invest the state's cash balance in local small businesses, and worked to improve management of the state's liabilities.
Tom is now a fellow at The Policy Lab at Brown University, where he applies principles of data science to questions about pensions, public finance, solar power siting, water bills, and anything else of interest. He is also a member of the research faculty in the Computer Science Department, where he focuses on information theory and advanced data visualization for fields like medicine, astronomy, and molecular biology.
He has provided research and program design for public banking proposals in eight states, and is the author of the book, "Checking the Banks: The Nuts and Bolts of Banking for People Who Want to Fix It," as well as law review articles about banking and abusive lending practices in the municipal bond market. He has also written extensively on pensions and pension fund accounting rules. In 2021, he led a working group for NCPERS, the largest US association of public pension plans, to re-think the accounting rules for public pension plans. The resulting report, "The Case for New Pension Accounting Standards," and other memos, articles, and reports can be found at https://sgouros.com/finance.
---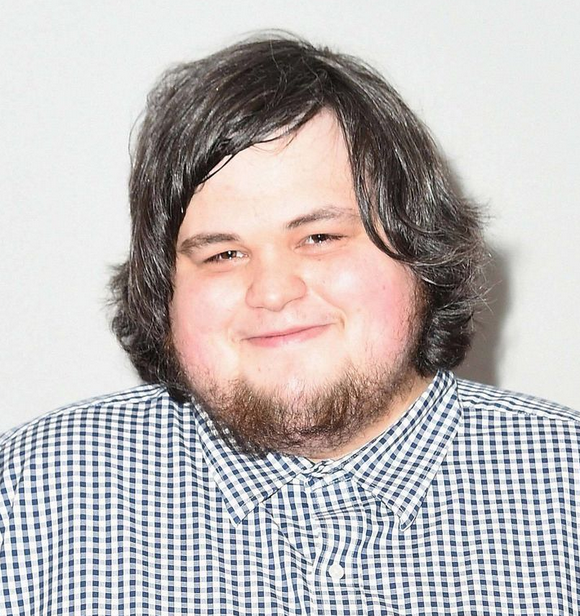 Nathan Tankus
Nathan Tankus is the Research Director of the Modern Money Network. He is also publisher of Notes on the Crises, a newsletter about the aftermath of the Coronavirus Depression as well as Macroeconomics, Money and Market Governance more broadly.
He has written for the Financial Times, Business Insider, The Guardian, The Appeal, The American Prospect and JSTOR Daily. His work has also been extensively covered in The Washington Post, Bloomberg, The New Yorker, New York Magazine, Fortune Magazine, Vox and The New Republic among other outlets. He was also the subject of a major profile in Bloomberg Businessweek, which has made him a sought after speaker and expert on the technical details of monetary policy, central banking and economic policy. He is also working on a book about the Federal Reserve entitled Picking Losers.
---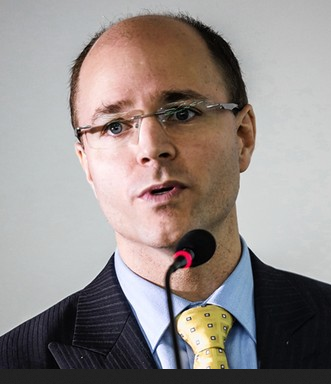 Eric Tymoigne
Eric Tymoigne is an associate professor of economics at Lewis & Clark College who specializes in the fields of money and banking, monetary theory, and financial macroeconomics. He formerly taught at California State University, Fresno. His current research agenda includes the nature, history, and theory of money; the detection of aggregate financial fragility and its implications for central banking; the coordination of fiscal and monetary policies; and the theoretical analysis of monetary production economies.
He has published in numerous academic journals and edited volumes. His most recent book, coauthored with L. Randall Wray, is The Rise and Fall of Money Manager Capitalism: Minsky's Half Century from World War Two to the Great Recession
---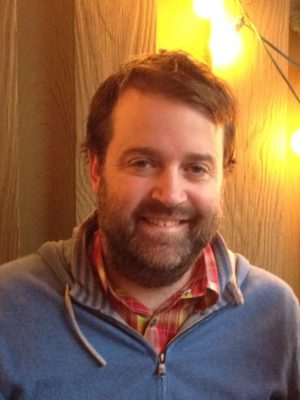 Benjamin Wilson
Benjamin Wilson is an associate professor of political economy and chair of the economics department at the State University of New York at Cortland. He is a Research Scholar for the Global Institute for Sustainable Prosperity, a Union Delegate for the Cortland Chapter of United University Professions, and a founding member of the Cortland Food Project.
Wilson's research investigates socio-ecological well-being and monetary design through spatial analysis and a learning-by-doing pedagogy. His research topics include the relationships between pediatric chronic disease and housing conditions, spatial justice and heterodox microeconomics, as well as enterprise structures and coordination rights. Most recently, Wilson's focus is public money design. Using experimental classroom currency systems, Wilson is mobilizing student effort to support community organizations that are ameliorating food insecurity, fostering farm-to-institution relationships, and cultivating local food production and sustainable practices.
His authored and co-authored writings have appeared in Forum for Social Economics, American Review of Political Economy, Money of the Left: History, Theory, Practice, Boundary 2 Online, Monthly Review Online, Radical Political Economy, Public Seminar, and Academe. His edited volume Care, Climate, and Debt: Transdisciplinary Problems and Possibilities was published by Palgrave Macmillan in 2022.
---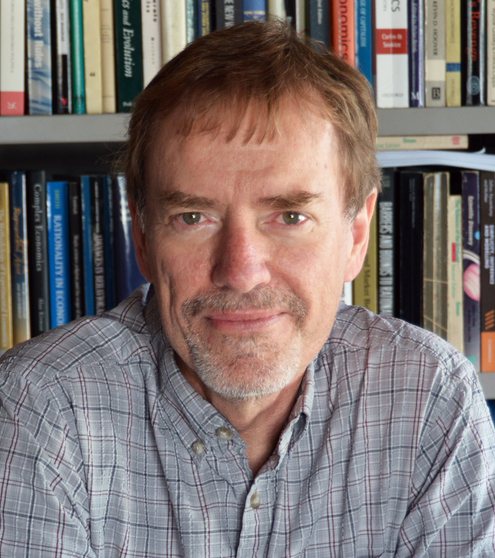 L. Randall Wray
L. Randall Wray is the 2022-2023 Teppola Distinguished Visiting Professor at Willamette University and Professor of Economics at the Levy Economics Institute of Bard College. He has also taught at Bard College, the University of Missouri-Kansas City, and the University of Denver. He is one of the developers of Modern Money Theory and his newest book is Making Money Work for Us (Polity, November 2022). A companion illustrated guide to MMT is forthcoming in March: Money For Beginners (with Heske Van Doornen, Polity).
Other recent books include Why Minsky Matters (Princeton, 2016), A Great Leap Forward (Elsevier, January 2020), and Handbook of Economic Stagnation (Elsevier, 2022 with Flavia Dantas). Wray is the author of a textbook, Macroeconomics (with Mitchell and Watts; Red Globe Press, 2019).
Wray has been a visiting professor at the Universities of Paris, Bologna, Bergamo, Rome, UNAM in Mexico City, UNICAMP in Brazil, and Tallinn University in Estonia. He is the 2022 Veblen- Commons Award winner for lifetime contributions to Institutionalist Thought.
---